The European Tertiary Education Register (ETER) data for 2020 are now available online. With this release, ETER provides longitudinal data for the whole period 2011-2020; this allows examining changes over time in European higher education.
The new release includes several additional data and indicators to further improve the ETER dataset: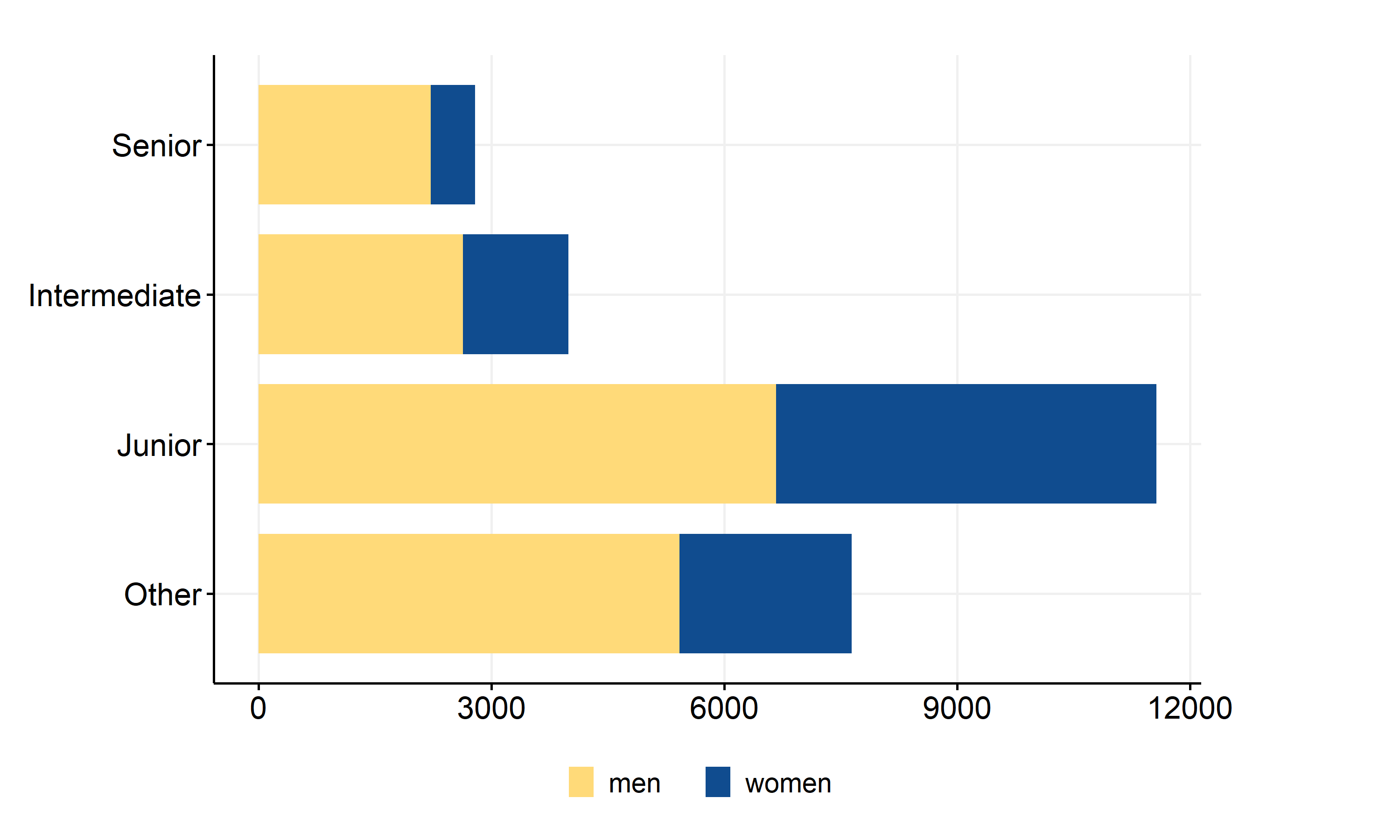 Academic personnel by seniority level and gender in Switzerland, 2020
The ETER perimeter covers all 27 European Union member states, EEA-EFTA countries (Iceland, Liechtenstein, Norway and Switzerland), and candidate countries (Albania, Bosnia-Herzegovina, Kosovo, the Republic of North Macedonia, Montenegro, Serbia and Türkiye), as well as the UK, Holy See and Andorra, for a total of 41 countries. For almost all countries included in ETER, data for 2020 is already available online.