The EUPRO database, maintained by the AIT Austrian Institute of Technology, is a unique dataset providing systematic and standardised information on R&D projects, participants and resulting networks of the EU-FP and other European funding instruments, such as EUREKA, COST and selected Joint Technology Initiatives (JTIs) as well as national funding instruments. It covers cleaned and standardised information on R&D projects (such as project objectives and achievements, project costs, total funding, start and end date, contract type, and information on the call) and their participants (standardised name of the participating organisation, organisation type, and geographical location).
A set of indicators derived from the EUPRO dataset have now been added to the ETER database under 'EU-FP project data':
Project participation and coordination by Fields of Education and Training
Project participation and coordination by subprogramme

Research and Innovation Action (RIA)
Innovation Action (IA)
Coordination and Support Action (CSA)
European Research Council Grants (ERC)

Industrial collaboration in EU Framework Programmes
Researchers' mobility and training cooperation supported by the EU Framework Programmes
The figures below provide some illustrative examples that is the total number of participations in EU-FP projects and the number of ERC grants of higher education institutions on the regional level for the year 2019. The higher regional concentration of ERC grants compared to all participations in the EU Framework Program is evident.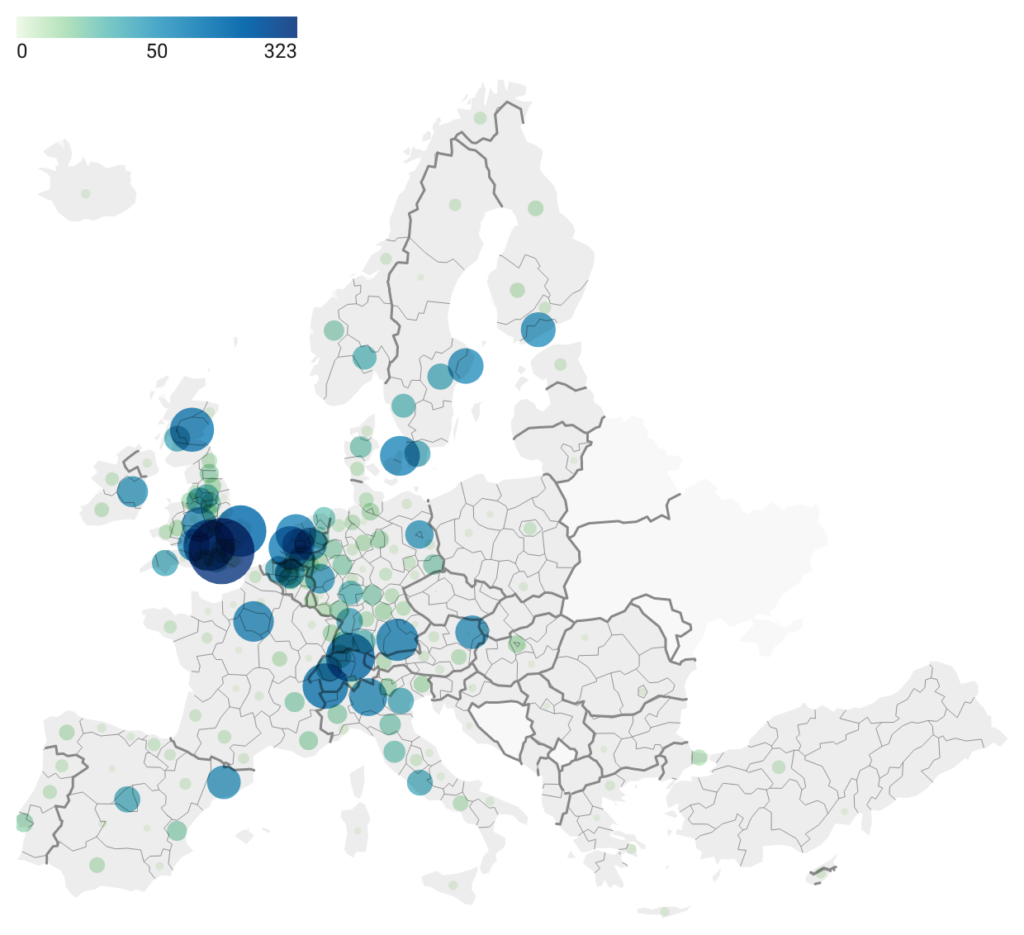 Number of European Research Council (ERC) grants of higher education institutions per NUTS2 region (2019)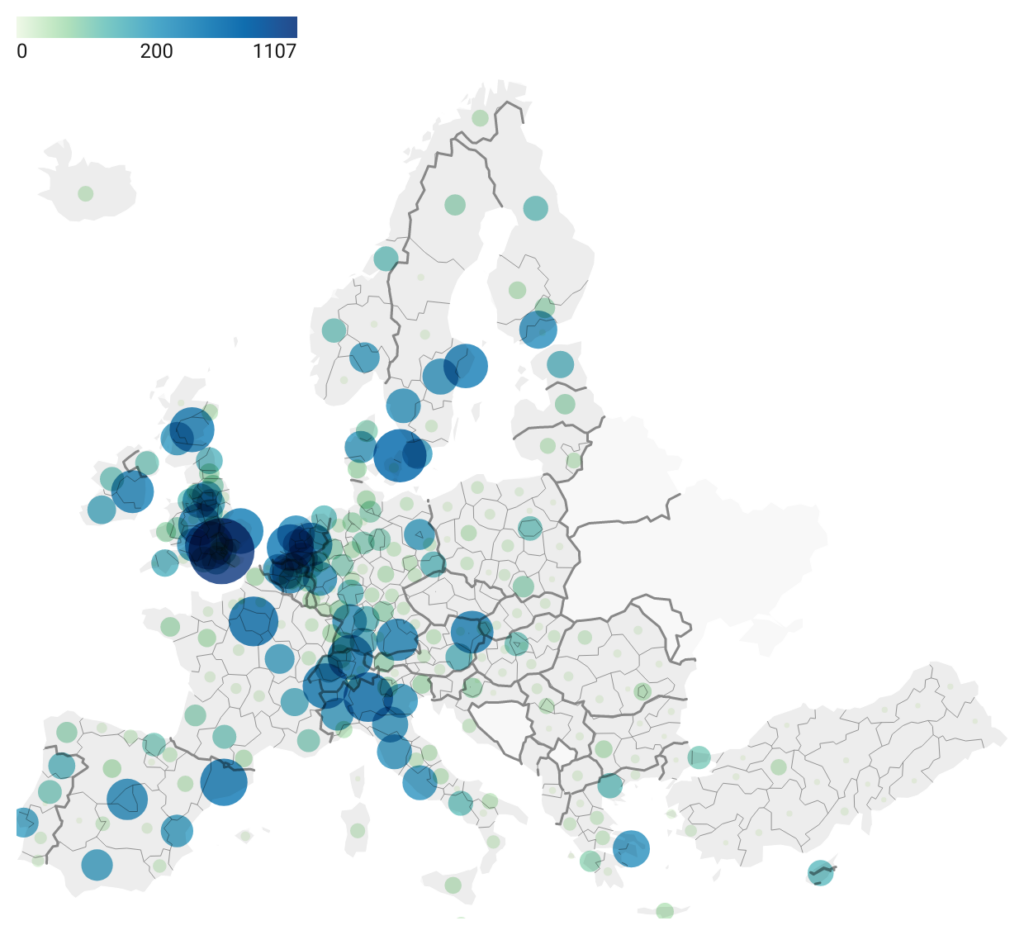 Total number of EU-FP project participations of higher education institutions per NUTS2 region (2019)
EUPRO has been recently used extensively in research activities that investigate structure, dynamics and impacts of project-based R&D collaboration, in particular to grasp and understand the development of the European Research Area (ERA). With the harmonisation across actors (organisations), geography and topics in course of the RISIS project, a core partner of both ETER and EUPRO, the datasets offers substantial analytical possibilities to address questions on structure and dynamics of knowledge creation, networking patterns of organisations in R&D projects, or impacts of publicly funded R&D, among others.